On the 22nd of April, Enter Koprivnica organized a workshop on the importance of leadership in digital transformation. The workshop was held online via the Zoom platform by lecturer Anja Štefanić.

Emotional intelligence, how to motivate the team, business ethics and new skills and digital technologies were some of the topics of the workshop. Attendees had the opportunity to learn how to transform from a traditional way of leadership based on knowledge and power into a leader of the new age who leads, inspires and communicates well.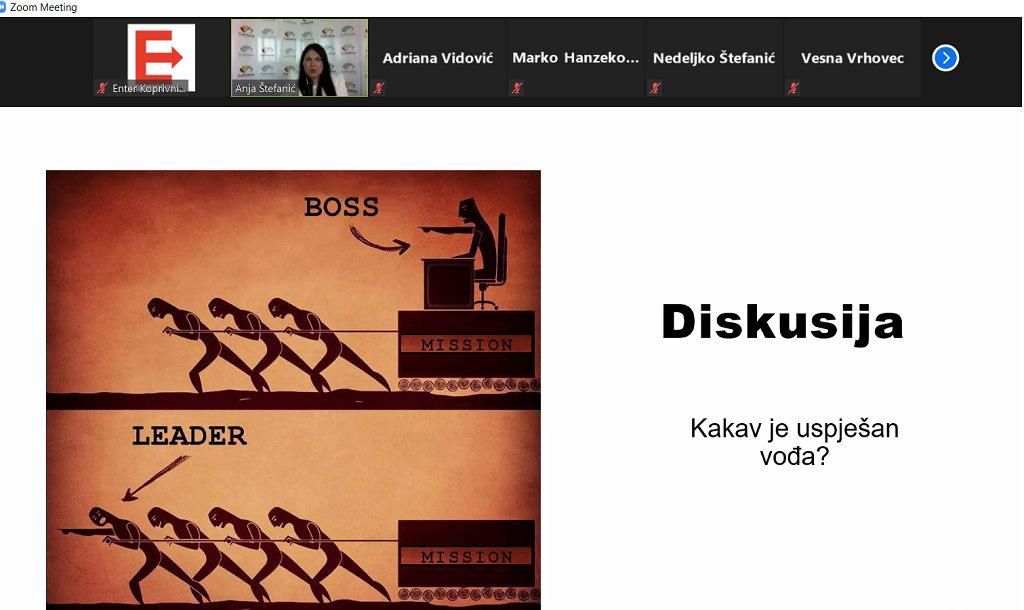 Leadership differs from the traditional way of leading by employee motivation, clear and open communication, developing employees potential skills and giving recognition to employees.

Anja Štefanić also pointed out three golden rules of good and clear communication: "Before you start communicating, clarify to yourself exactly what you want to communicate about. Be concise in conveying the message. Ensure clarity and correct understanding of your message to the other party."

The project ECOS4IN is funded by the Interreg CENTRAL EUROPE Program and co-financed by the European Regional Development Fund.